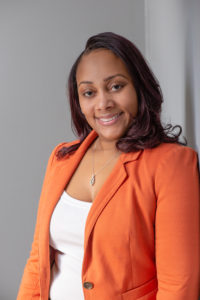 Leslie Broughton is an AVP/Assistant SBA Loan Closing Manager for Byline Bank, in which she's worked at for the last 7 years.
For the last 17 years, Leslie has been in Real Estate Banking.  Leslie is experienced in Commercial, Apartment Lending, Construction, and Residential Loan, with an expertise in Small Business Administration Loans.  Leslie started her Real Estate/Commercial banking career with LaSalle Bank in 2001, as a Commercial Loan File Reviewer.  She quickly advanced from this role and became a Multifamily/Apartment Lending Loan Processor, Closer and then a Loan Production Coordinator.  Leslie's career ending with LaSalle Bank in 2008; with the business acquisition by Bank of America.  She then took on a temporary position with Banco Popular, as a SBA File Reviewer in 2008, until taking a full time permanent position with Harris Bank in 2009, as a Commercial/SBA Loan Documentation Analysis.  Leslie was sought out by Ridgestone Bank "NKA" Byline Bank in 2011 for her expertise in the SBA SOP, where she was hired as a SBA Loan Closer.  Leslie has grown tremendously in this field and is since very well versed and connected with the SBA Lending world.  Leslie recently shifted her focus and took a Real Estate Broker class and passed the IL State Board to become a Real Estate Broker whereas she's now an Independent Contractor with CarMarc Realty as a Licensed Real Estate Broker.
Leslie has a Certificate of Completion in Networking Administration, and she's completed a year in Accounting.  She also took classes at Triton College where she received a Certificate of completion as a Certified Nurse Assistant.  She also received a certificate of completion as a Real Estate Loan Officer from Prairie State College; and in May of 2017 she received a Mini-MBA Certificate for Business Management from Loyola University of Chicago Quinlan School of Business.  Leslie is a recent member of the Mainstreet Organization of Realtors; Illinois Realtors; and National Association of Realtors.
Leslie also sits on the board of directors as the Treasurer of Ladies Achieving Wealth LP a Stock Investment Limited Partnership.
(708) 269-2454 – mobile
click here – shop for a home