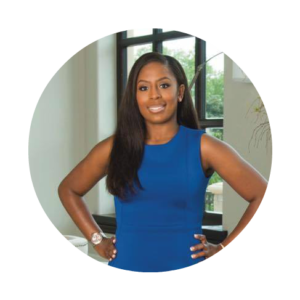 Sheena Baker, REALTOR®.  Top producer and licensed professional since 2007.  Click here to begin your home search.
After purchasing her first home at the age of 19, years later she obtained her real estate license in 2006 as she wanted everyone to experience the benefits of home-ownership. Sheena has been a real estate investor, owning multiple units as well as servicing friends, church members, family & new clients alike. She has since expanded to a full-time, full service agent to continue her personal slogan of: "Helping the Community Become Homeowners!" Sheena is also the former President of the Women Council of Realtors West Suburban Network. The proud owner of Extend Your Styles Hair Boutique and one of the founding owners of SMB Network (She Means Business)! All of her businesses have allowed her to connect with some amazing people that are more like family! As a full-time real estate professional her goal is to make your experience as seamless as possible by providing you with the highest level of service.Sheena will be there for you throughout the entire process of selling or buying your home. She has a passion for people and loves to serve her community! She currently is a top producing Real Estate Broker at CarMarc Realty Group.
Some of her greatest moments are being awarded the 2018 QCAAC Aspiring Entrepreneur Award and being recognized in 2016 Chicago Agent Magazine Who's Who.
In  2018, Sheena was awarded as the Platinum Top Producer with CarMarc Realty and the 2018 Realtor of the Year with Women's Council. In 2019, Sheena was honored as one of the "She Rocks It" honorees and selected to serve on the Illinois Realtors State Legislative Contact(SLC) for the 49th District. Sheena is ready, eager and excited to see what else this year has in-store for her!
Member of:
Illinois REALTORS
National Association of REALTORS
Midwest Real Estate Data Multiple Listing Service
Mainstreet Organization of REALTORS
Quad County African American Chamber of Commerce
Women's Council of REALTORS –  2017 President, 2015 VP of Membership
Life Quote or Mantra:Life isn't about waiting for the storm to pass… ..it's learning how to dance in the rain!
Best piece of life advice: Trust your gut and follow your heart as tomorrow isn't promised.
Who inspires you? My mother