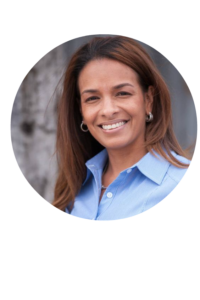 Carrie J. Little and Marc Little have over 20 years of combined real estate experience, helping families and individuals find the home of their dreams and assisting sellers in marketing their homes. Their property marketing skills and dedication to fulfilling her clients' needs have earned her an esteemed reputation in the local real estate community.
Carrie is the Managing Broker of CarMarc Realty Group.  She works diligently to educate the agents in her office.  She prides herself with the ability to motivate agents to focus on the consumer.
Before entering the real estate industry, Carrie worked in technology, television editing, commercial real estate, non-profit and retail industries. Carrie has a background in real estate as far back as 1997 as a part-time host of the builder where she owns a home.  In addition to her residential knowledge Carrie comes with a wide range of information on the commercial industries as a legal admin for one of the largest commercial real estate holders in the United States of America.
Carrie began her real estate career in 2001 where she quickly learned the residential business and systems that help with her successes.
Carrie has been a lifetime Illinois resident and a resident of DuPage County since 1996. She has was  in volunteered in Mexico, fundraising events and the Mother's and More DuPage County chapter, the Women's Council of REALTORS® where she was the 2014 President for a local network and the Women's Council of REALTORS®  2017 State President.
Carrie and Marc enjoy helping the next generation understand the importance of completing college and developing the skills to be lifelong learners.
Managing Broker/Owner
630.405.8995 mobile/text  ||  630.485.7323 office
Join me on Social Media
www.instagram.com/CarrieJoLittle
www.facebook.com/CarrieLittleREALTOR
Shop for a home today when you click here