Even during a "New Normal"
As we learn how to adjust to a new normal in Illinois and the world, we want you to know that CarMarc Realty Group is still here to service your real estate needs. The great thing about having a boutique brokerage is the ability to adjust quickly. Many of you know my story, but for those who don't, I come from the technology industry. In the early 90's, I had the opportunity to work for a computer company then transitioning to a technology company that was on the leading edge of virtual meetings. From their I worked for a non-profit producing their television program. I also worked for one of the largest real estate commercial companies in the world, McDonald's Corporation. Basically, technology comes easy to our business.
Because I have a working knowledge of technology, when we launched CarMarc Realty Group in 2016 we opened the company as a paperless and virtual office.  Although, we have a brick and mortar location, most of our agents were already working from home.  We were already using, Docusign Rooms an online filing cabinet and Docusign an e-signature tool, virtual training tools, virtual meetings, and virtual one on ones to educate that agents in our office.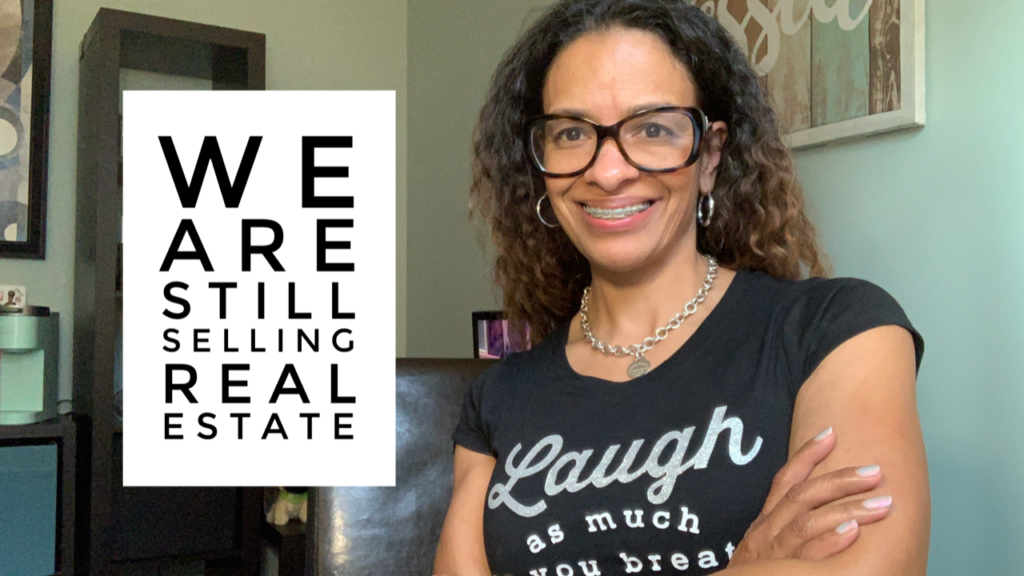 Click here to watch the YouTube Video

Thus, making it easy to begin working with our clients and strategic partners in the virtual space.  So how are we adjusting to the new normal?
We are stilling working with buyers and sellers
The way we sell has been adjusted because of the "Stay at home Order". Yes, real estate was deemed essential, but it doesn't mean we are doing our best to protect ourselves, our agents and our clients
We are already a virtual office
Our agents are trained and consistently trained on paperless tools and technology
We use Docusign Rooms an online filing cabinet
We use Docusign and Dotloop for e-signatures
To collaborate using face to face tools we use, Zoom, FaceTime, Imo, Google Duo, Skype, Whereby or any tool that makes it easy to work with you, our buyers and sellers
Listing a house is still handled through the same process. However, we start the listing process using face to face tools to pre-view your home.

Showing homes have new restrictions. We can't show homes to more than 4 people, including the REALTOR, in Illinois. We ask that you are fully underwritten. When you go through the loan process and turn in all of your paperwork, when we start looking at homes, it makes the process seamless. Thus giving you power when you write an offer.

We are recommending that you always wear a mask and gloves, bring hand-sanitzer when we view homes. If you are a seller, we have a new process when listing your home.

If you have any questions during these uncertain times, reach out to us, via phone, email or text. We are here to answer your questions.

Carrie J. Little, BS, MS

Designated Managing Broker/Owner
630.485.7323 office
630.999.9700 Marc – The Little Team
[email protected]
www.CarMarcRealty.com
Shop for a home